Where the community helps the community! Post any technical issues you experience here.

Everytime I play a match I get disconnected no matter what I play on Ps4 xbox or pc. help!
Supersonic
Posts: 1
Joined: Wed Feb 06, 2019 2:32 pm
Steam ID: theone_4th
---
---
Does this problem occur in other online games?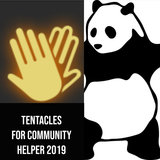 Aerialistic
Posts: 1475
Joined: Wed Apr 13, 2016 12:23 pm
Location: Tokyo Underpass
Steam ID: AlexCuse44
Region: US East
---
---
Who is online
Users browsing this forum: No registered users and 13 guests